Qualitative research provides insights into the motivations, needs, perceptions and emotions that determine and influence the behavior and ideas of people and target groups.

At a time when we are flooded with advertisements, products and services - and when almost everything is for sale - it is becoming increasingly important to "hit a nerve" and in that way influence behavior. This calls for smart research, but also for sharp, exploratory researchers who understand your target group and who dare to take a stand in their recommendations.

Our qualitative research team
Classic in-depth interviews and focus groups, online qualitative research, diaries or in-context observations and interviews with people at home, short-term agile projects or in-depth ethnographic surveys: our team of over 20 qualitative researchers specializes in various research methods and is ready for you.

Our tools for qualitative research
With our e-Safari we virtually crawl into the consumer's skin for 1 to 2 weeks with deep, qualitative online research. Up close and personal.
VisualFocus makes it possible to integrate the participant's smartphone with the study. Results are instantly visualised on a large central screen, making it a fun, visual and creative way to record spontaneous perceptions, reactions and opinions. We work with moodboards, word clouds, dilemmas, quadrants, grading and polling.
Through ConsumerConnect we will give you a look 'behind the scenes' of your target group. For example, through in-home safaris, pizza panels or speed dates with different people from your target group. With or without moderation, analysis or reporting by one of our research experts. We would love to set up ConsumerConnect for you.
Chip & Run is our agile way of working: flexible, with short lead times, a smart approach and efficiency. Sometimes you want to work quickly, sometimes you want a flexible research partner and sometimes you want to scrum. Regarding qualitative research, we have three agile solutions.
Co-Creation: In a well-guided co-creation session together with your team and the target group, reach new, fresh insights and concepts and create new products, services or a new policy together.
M-talk Communities: More people, user generated content, co-creation: through our online communities, we offer insight into what a larger group of people has to say, solicited and unsolicited, over a longer period of time (from 1 month).
Innerworld: With the help of guided visualization and relaxation exercises, we gain deeper insights into the structures of meaning of people's inner perceptions and more subconscious feelings.
For certain issues, the classic individual in-depth interviews, duos or focus groups still provide the most reliable results. These are always customized and we carry them out in a smart and contemporary way.
Our expertise in qualitative research
Communication research: Concept and pre-testing of all types of corporate, government and marketing communications, whether combined with neuro research (Implicit Association Test, Facial Coding, Eye Tracking) or not.
Innovation and concept development: With ConceptCraft we can test concepts within 1 day and sharpen them with the project team. We re-test the modified concepts on the same day, or the second day
Insights and proposition research: Our research offers consumer-based insights and handles to develop and test propositions. An insight starts from your customer and is based on a truth, a dilemma, the unfulfilled need and a desire. Based on an insight, we build propositions with a promise - how does the concept respond to the insight? - And the evidence - which product features are behind the promise?
Customer Journey mapping: People only move if you get to touch them emotionally. Our customer journeys offer insight into the moments of truth, attitudes, behavior and underlying motivations during the different phases of the customer journey.
Target group research and personas: Motivaction has been developing successful segmentations and personas based on the values and standards, needs and motivations of people for almost 35 years. Using our qualitative surveys, we also provide your target group with "hands and feet" and we create recognizable persons of flesh and blood from your customer profiles.
Stakeholders and reputation research: Our reputation research has the finger on the pulse with regard to all relevant stakeholders and external stakeholder groups. And by combining figures with depth, we also offer context, clarity and action perspective.
In-house selection agency M-Select and our own research rooms
We recruit respondents with our own respondent recruitment and selection agency M-Select, that selects more than 60,000 respondents from the StemPunt panel. As a result, not only do we switch quickly, but we also have a huge database of background information about the respondents that we recruit for our research.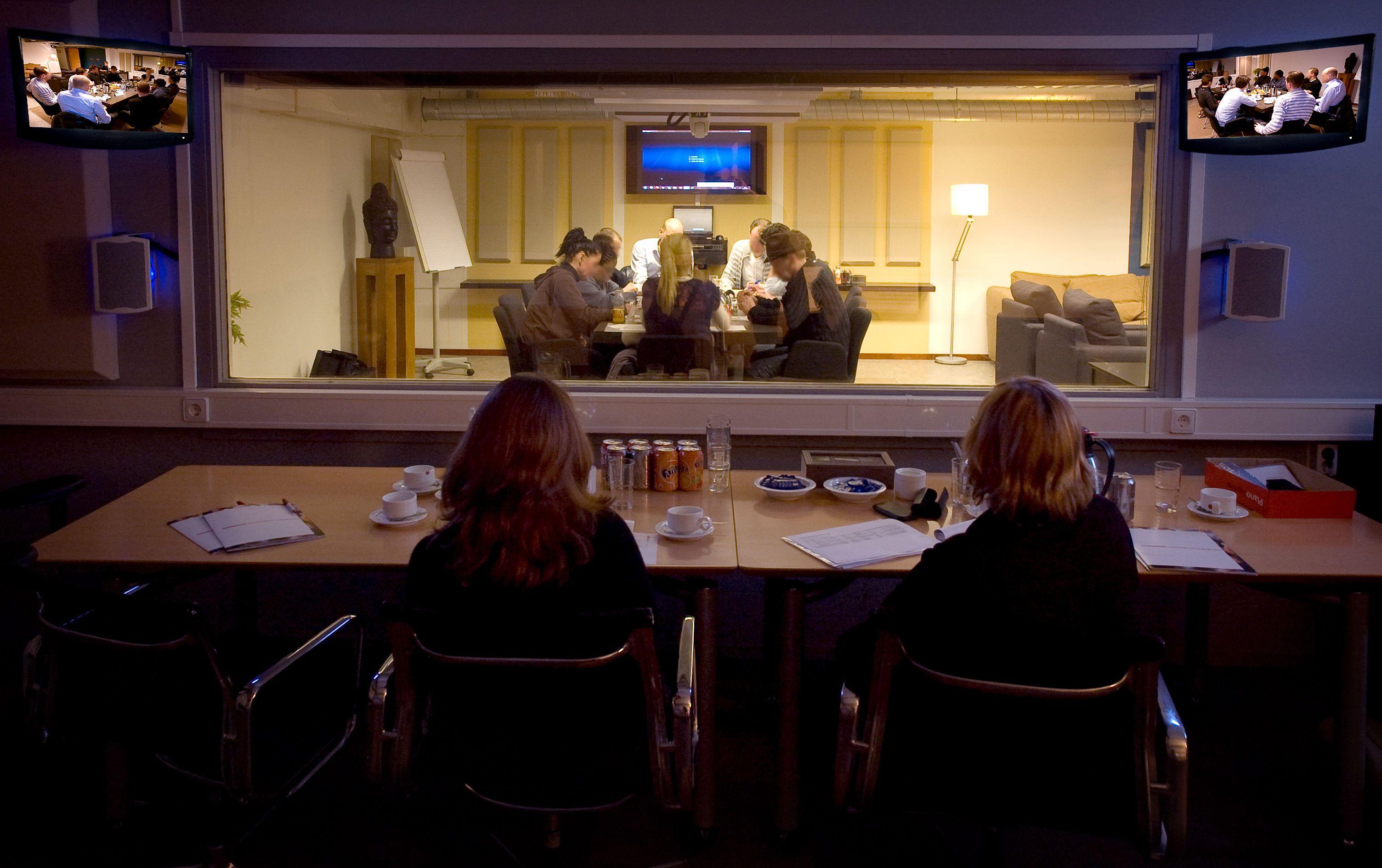 We have research rooms for conducting qualitative research. The studios feature state-of-the-art display and recording equipment. The viewing rooms with one-way mirrors can accommodate up to six people. For larger groups, it is possible to follow the conversations via a closed TV circuit.