Motivaction has its own in-house professional research facilities for conducting qualitative research. These studios are especially comfortable for both respondents as well as the clients and are equipped with modern recording equipment.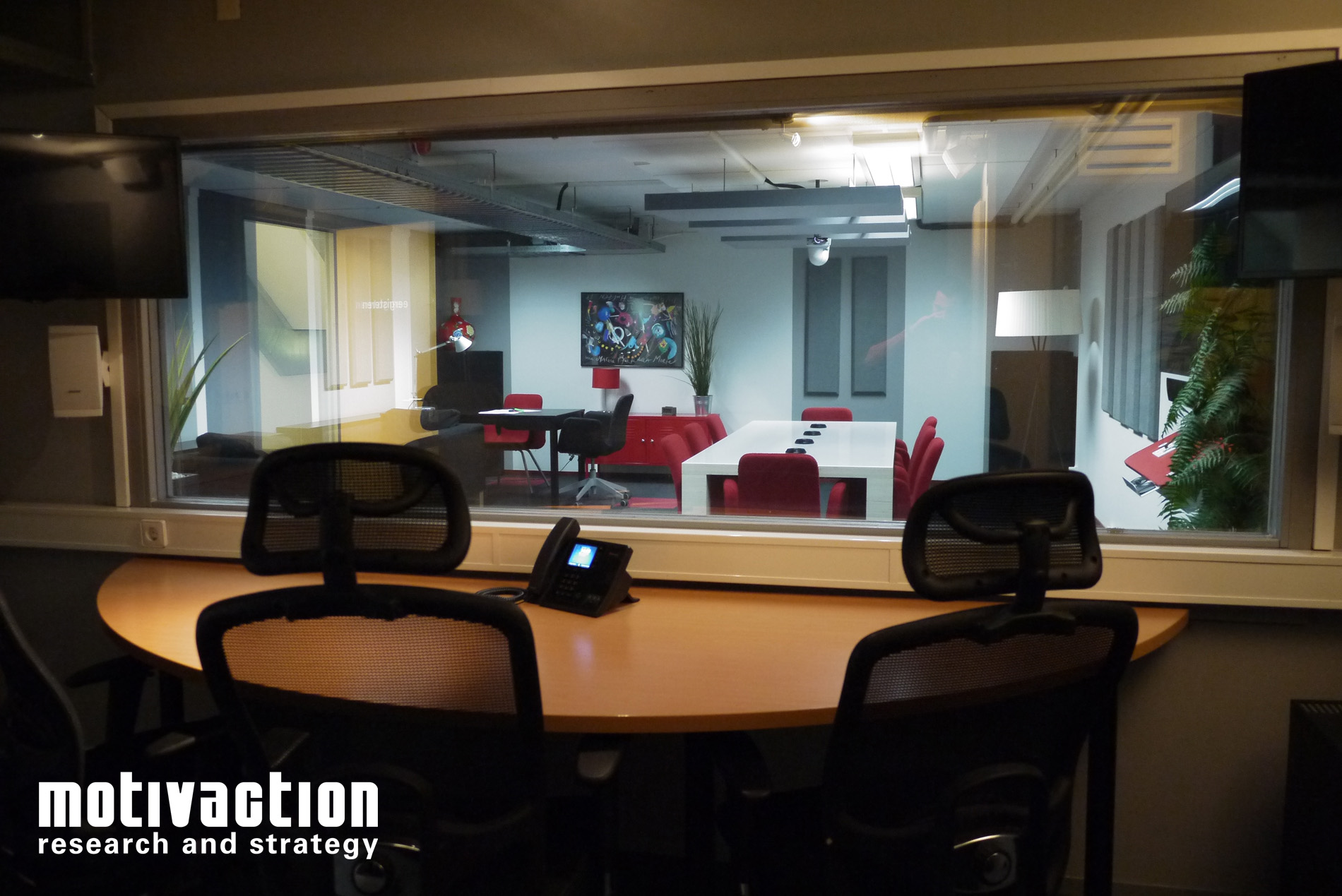 The viewing rooms with one-way mirrors seat approx. 6 people. For larger groups of viewers it is possible to monitor the research sessions in the Vandaag room via closed-circuit TV.
See how consumers react to your TV commercial, while you're watching the same commercial
on a television screen in the viewing room.
Watch teenagers relaxing on the sofa whilst telling exactly what they think of mobile phone
providers.
Follow your potential customers via cameras positioned above the table as they make a collage about your product and see what their non-verbal reactions are to your proposed advertising.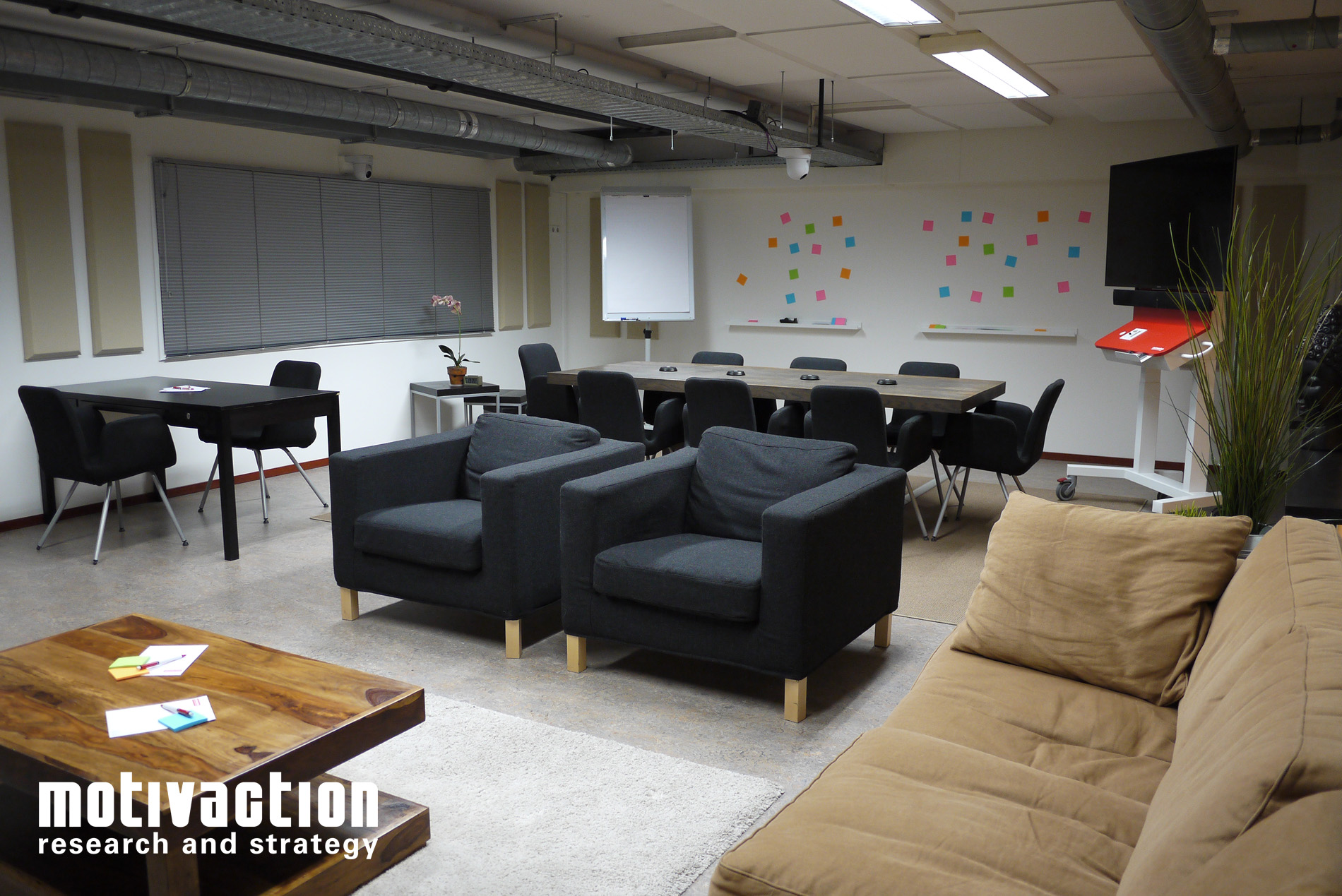 Want to rent our research facilities?
Do you want to know more about the possibilities and renting the space? Please contact us for more information