Good qualitative research requires not only perceptive, investigative researchers, but also research methods that are optimally suited to how people live their lives nowadays and the possibilities that modern technology offers.
To generate maximum added value from our focus groups, co-creation sessions and workshops, we have developed an innovative qualitative methodology: 'VisualFocus'. A tool that capitalises on the importance and role of the mobile phone in our daily lives and is eminently suited to our increasingly visually oriented lifestyle.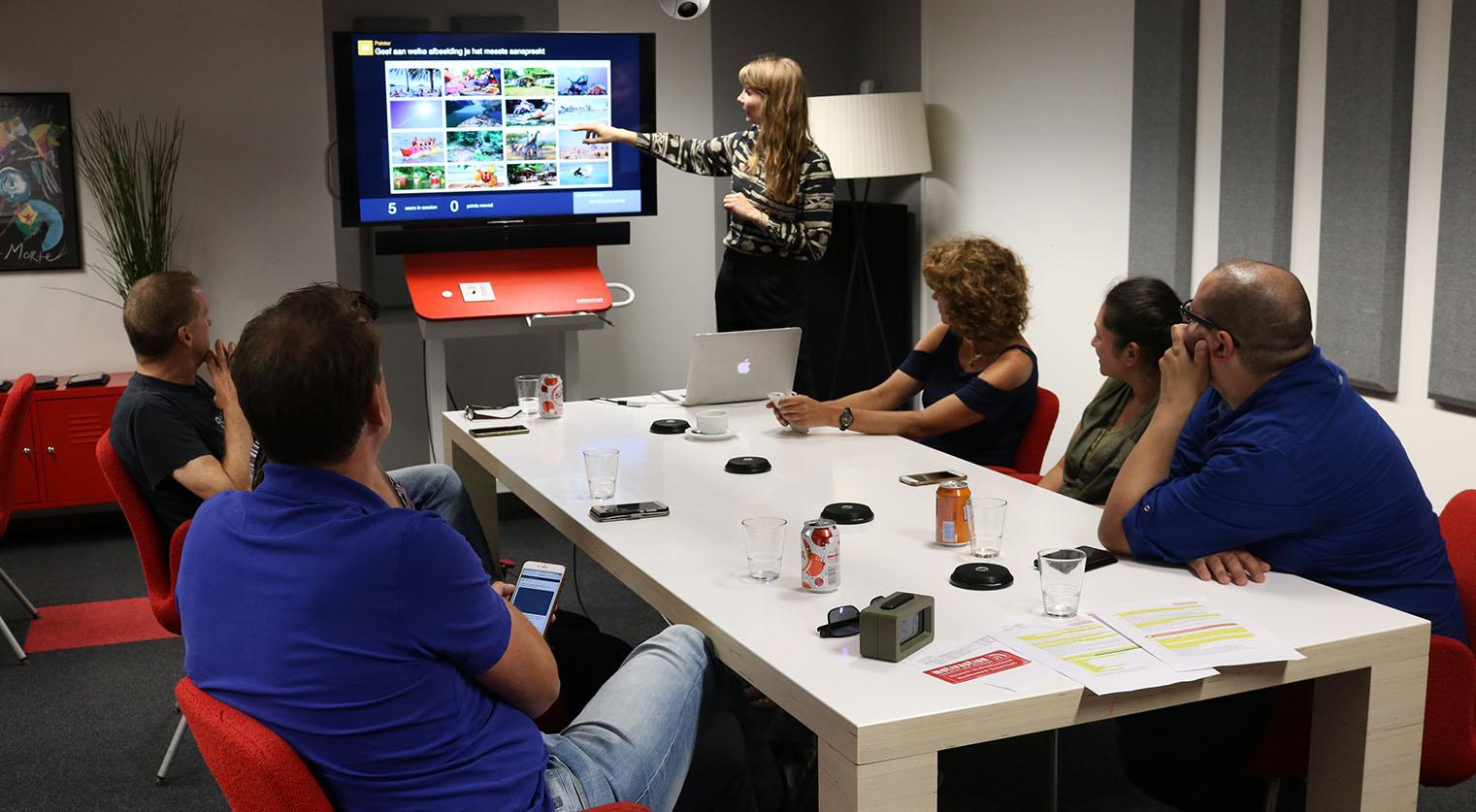 More engagement, better insights
The interactivity of VisualFocus makes it a breeze for participants in our focus groups to use their mobile phones to do assignments. Results are instantly visualised on a large central screen, making it a fun, visual and creative way to record spontaneous perceptions, reactions and opinions. We work with moodboards, word clouds, dilemmas, quadrants, grading and polling.
Benefits of VisualFocus:
Respondents have more fun and are actively engaged;
Responses are instant, intuitive and less rational;
Improved ability to create focus in discussions;
In the course of the discussion, participants can very accurately and spontaneously express, and if necessary adjust, their position on a dilemma or how they feel about a concept;
Client can instantly view results;
Visual reporting available.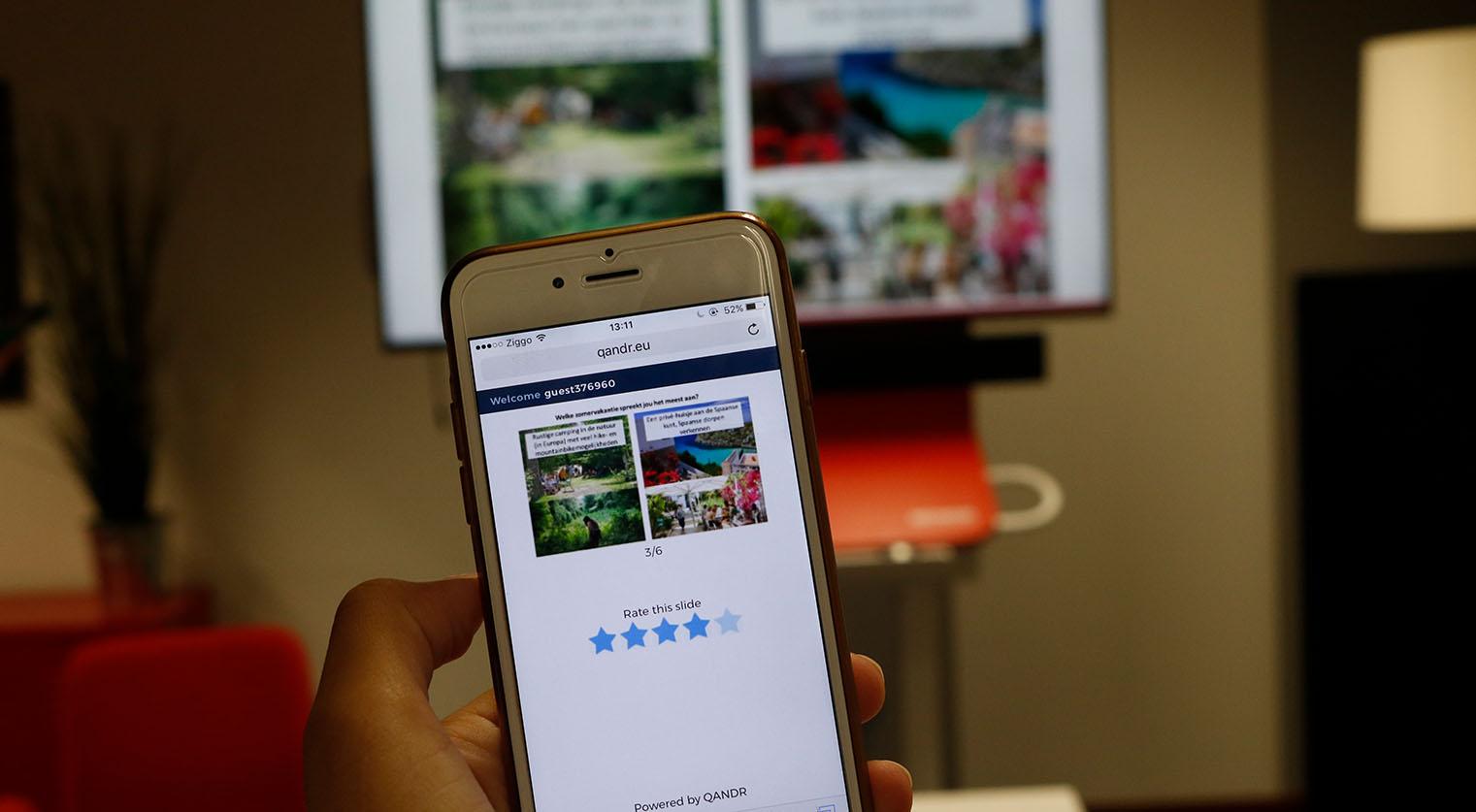 VisualFocus is powered is by QANDR