Innovation is essential to stay relevant for your target group, to gain and maintain an advantage over the competition. The permanent process of product development is most favorable if it is followed to the finest detail in the organization. Motivaction offers you effective and cost-saving solutions for each phase of the product development process and innovation trajectory. We support you with the entire trajectory or with a specific part.

What does the product development and innovation research consist of?
With innovations everything concerns the optimal reconciliation of the wishes and needs of the target group. Their input is then also key: Consumer insights increase the chance of a successful launch and the product that has been worked on by the target group stays on the shelf longer. We can deploy various research methods to optimize the chance of successful product development and innovations within your company.

Why product development and innovation research?
Did you know that 1 in 3 people purchase products faster if they know that consumers are involved with the development of them? Product development and innovation trajectories are a risky process for many manufacturers: only a small percentage of the innovative products are actually successful. Therefore you are responsible for deploying your means as effectively as possible. Market research helps you with this.

How does it work in practice?
By working with methods that actually define the needs of your target group, we offer you a favorable and cost-efficient development process such as pretesting:
Insights: The insights highlight unfulfilled (latent) consumer needs of the target group, based on a frustration, a problem or a desire.
Promise: The promise describes the solution for the desire or the substantiation of the need and offers an advantage with regard to the current products or services. The insights are taken into consideration here.
Evidence: the evidence is the "reason to believe" for the innovation. How does your brand or product make the promise come true and what is that based on?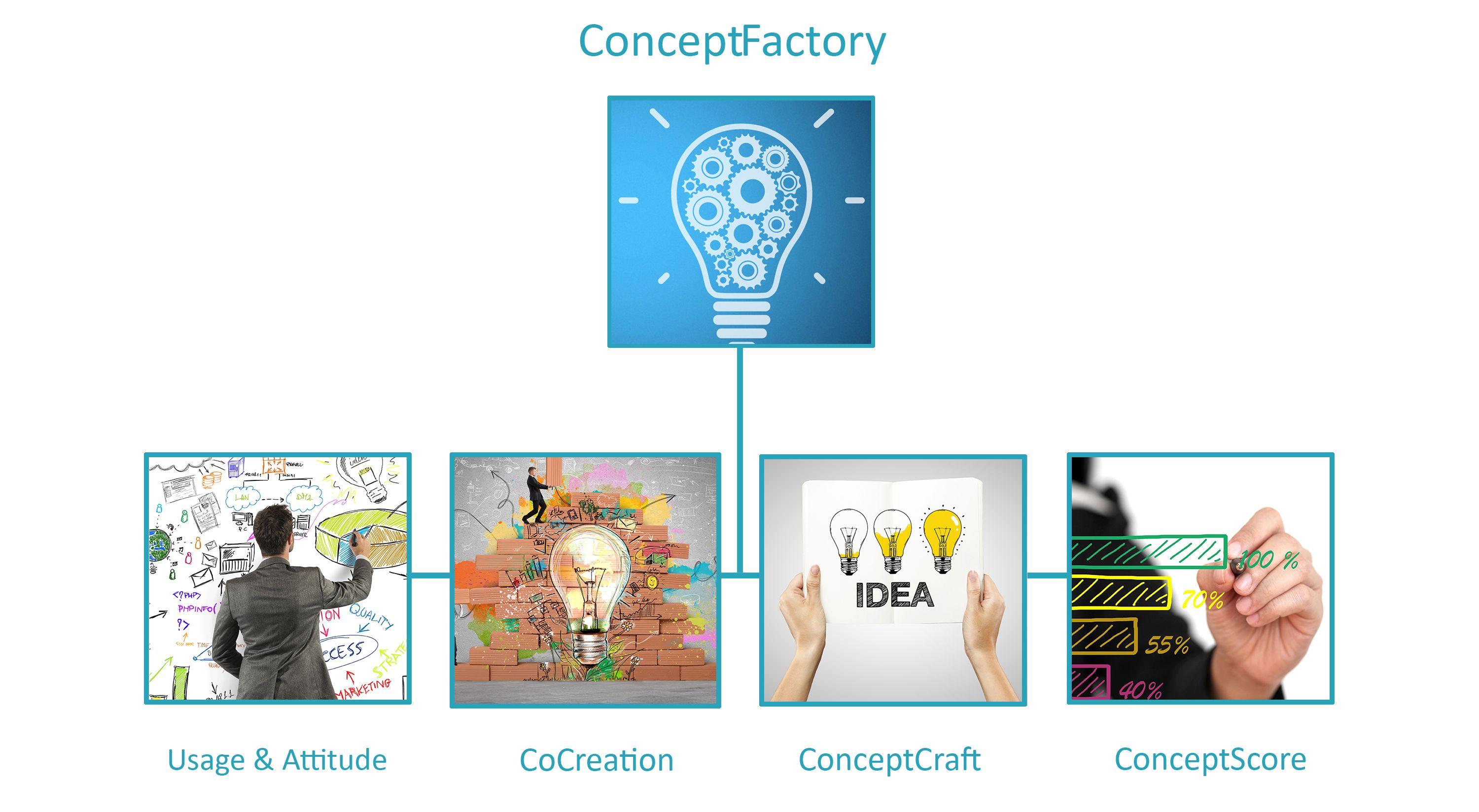 What does it offer you?
Cost savings.
The chance of a successful product is increased.
Be able to determine where the potential successes lie.
Growth and continuity.

Approach product development and innovation research?
Co-Creation: allows you to, together with the (potential) target group achieve new or improved concepts.
ConceptFactory: from innovative idea to successful introduction
Exhibition test: pre-testing exhibitions.
SampleScope: measures and increases sampling effectiveness.
Usage & Attitude research: allow your product strategy to be assessed by consumers so that new opportunities come to light for (re)positioning.