Research is not restricted by borders. We therefore collaborate with our WIN/Gia and GlobalNR partners in more than 72 countries to set up and carry out qualitative and quantitative research on an international level. All the research we conduct is coordinated from our office in Amsterdam.
Our international research experts have surveyed more than 200.000 individuals in 40 countries and 28 languages. As a result, we are familiar with the culture, know how to operate in a local context and have established an international segmentation profile.
How we do international market research
For international research, it is important to guarantee the comparability of the research results from multiple and diverse countries. This requires relevant knowledge of the local market, as well as awareness of the significance of the results at a local level. Thanks to the expertise of our partners we are able to take the local differences into account and put these into perspective.
Our local researchers are aware of the local circumstances. They know which research method works best, and which questions should be avoided among other things. Their practical knowledge on local situations ensures that local traditions and laws are respected, that an efficient and useful study is conducted for a reasonable price and within the designated time frame.  
What does it offer you?
Access to international market insights
The opportunity to use our international segmentation profiles
Insights into trends and developments both in the Netherlands and worldwide
In-depth information per country, at a regional and local level
Fast results because of our large database and collaboration partners
Access to experts in international B2B and B2C industries
Glocalities research
In addition to our collaboration with local partners, together with Glocalities we have surveyed over 200,000 respondents in 40 countries and 28 languages, in four separate waves of fieldwork. The in-depth study has been conducted in Australia, Austria, Belgium, Brazil, Canada, China, Colombia, Croatia, Czech Republic, France, Finland, Germany, Hungary, India, Indonesia, Italy, Japan, Mexico, the Netherlands, Poland, Portugal, Romania, Russia, Spain, South Africa, South Korea, Sweden, Turkey, the United Kingdom, the United States and Vietnam. These countries accommodate 63% of the world population and represent 83% of the world economy.
The Glocalities research provides insights into values, cultures, preferences and behaviour of consumers worldwide. This is used in our international segmentation model, which distinguishes five types of citizens among the world population.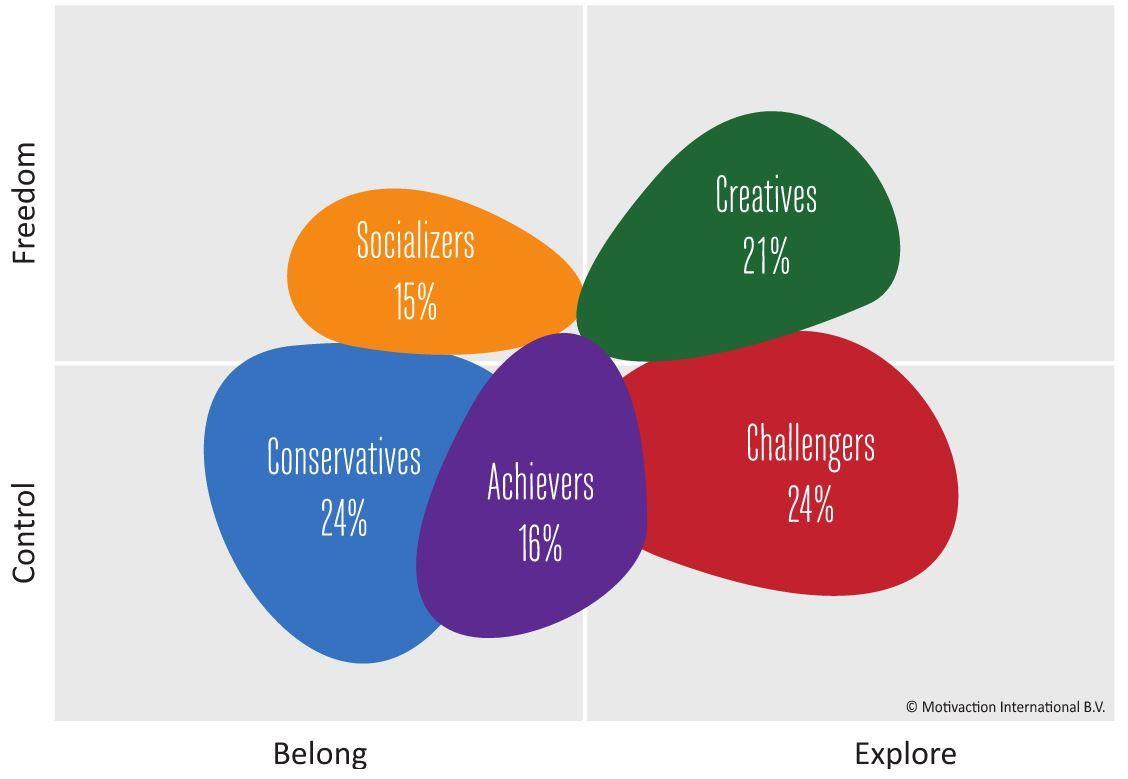 Our partners
We are connected to the GlobalNR and WIN-Gallup international research networks to assure our clients of relevant and reliable international research. In addition, Motivaction is connected to a number of global organizations, including: 
ESOMAR: the world organization of market researchers
WAPOR: the World Association of Public Opinion Research
AIMRI: Alliance of International Market Research Institutes
Because no database is large enough to answer all research questions, Motivaction combines the  strengths of various online B2C and B2B panels for international research. To guarantee reliable and representative output from these panels, they are constantly being developed and are only used for market research.