Strong Value Differences in 20 Countries Concerning Sustainability
08 June 2017
The Glocalities model is based on the assumption that people's behavior and opinions are formed by value orientations that are deeply rooted in humans and society. Where behaviors and opinions tend to be erratic and variable, value orientations are more stable over a lifetime.
For the Glocalities project, Motivaction interviewed more than 48,000 respondents in 20 countries and 12 languages in December 2013 and January 2014. The research was conducted in America, Canada, Mexico, Brazil, Australia, Japan, China, South Korea, India, Russia, Turkey, South Africa, Italy, Poland, Germany, France, Spain, Belgium and the Netherlands.
This selection of countries comprises 58% of the world's population and represents 75% of the global economy. The Glocalities model is based on values from everyday life. For more information, check the Infographic.
(Click on the image for full size)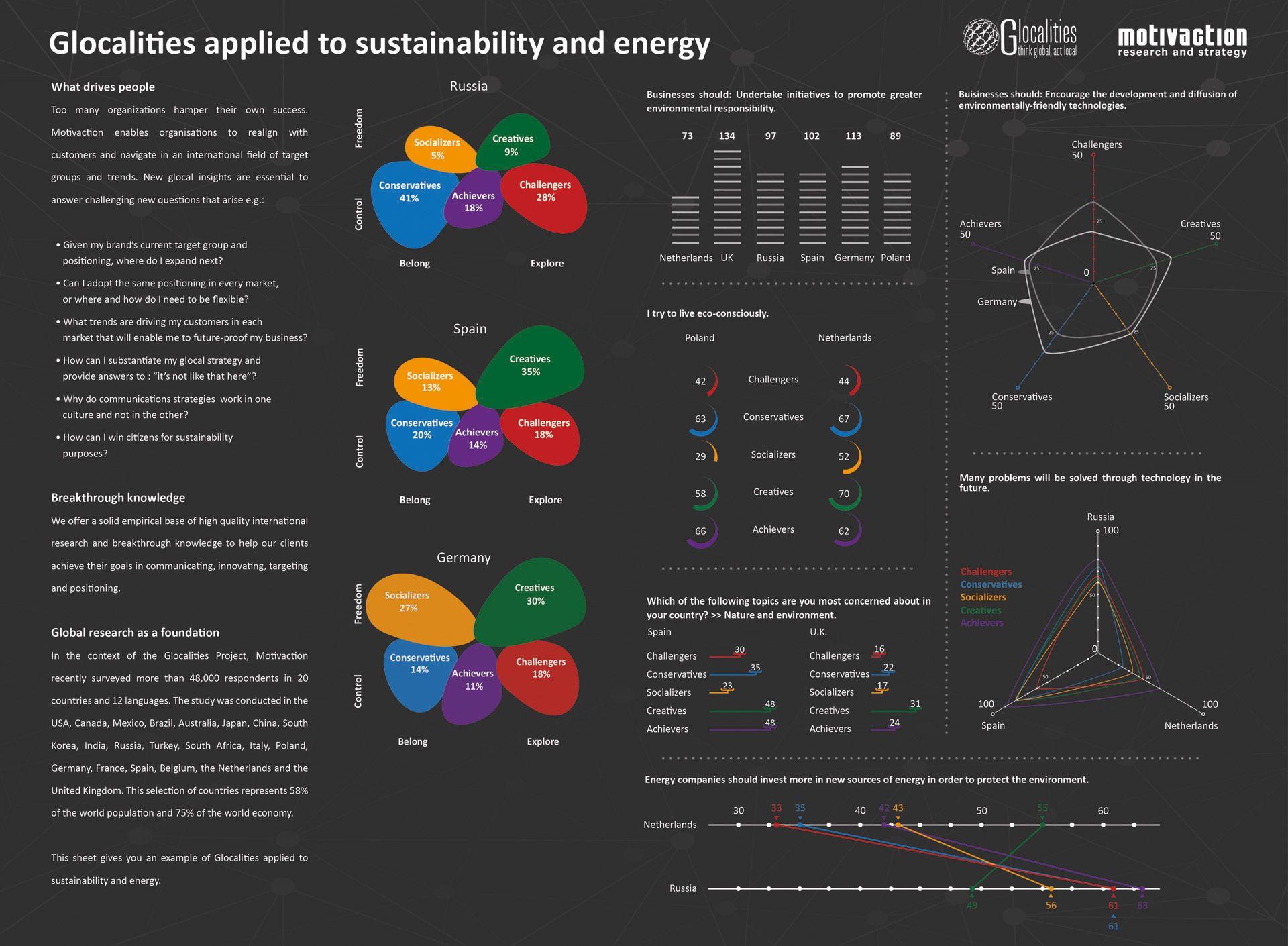 Glocalities offers you the following:
Identify and understand target groups in each of the countries surveyed
Because the model is values-driven, Glocalities enables you to communicate effectively. After all, if you know the motivations of a person, you can appeal to him / her with arguments that matter to him / her.
Successfully adapt to trends in each of the countries
Understanding cultural differences and taking advantage of this
Optimal positioning of your brand or proposition
Realize effective change in the attitude and behavior of your target group.
Read also
The global rich survey: divide between social and self-oriented rich
Aligning with beauty brands shoppers around the globe
The different faces of sustainability in China, US and Europe
Cutting edgers around the globe